Custom Rug Program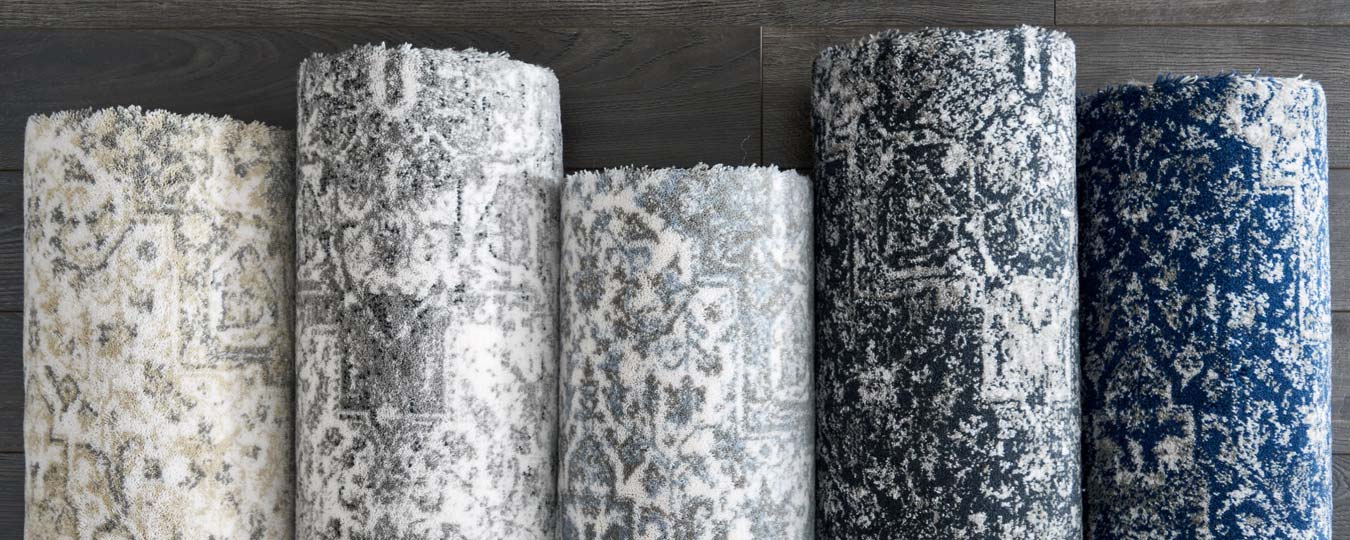 (Super Home Surplus offers a limited selection of in-stock rugs, but we can also special order rugs from several of our flooring partners. Contact us for details and to check in-store availability. See more information on our Custom Rug Program below.)
Find the perfect accent for your space with our Custom Rug Program! Our partner brand, Stanton Carpet, uses an easy online quoting tool to customize rug style, size, binding and backing. Just fill in your rug details, get your Stanton quote number, then contact your local Super Home Surplus to receive your customized quote.
How to Get Your Custom Rug Quote:
Step 1: Access the Rug Creator Web Tool
Click here to visit Stanton Carpet's easy "Create A Rug" web page.
Step 2: Enter Carpet Style and Color
See some of the available color and style options at our in-store Stanton display, or browse hundreds of carpet and rug styles on the Stanton website.
Step 3: Select Rug Binding
Choose an edge binding style and color for your custom rug. Options include Tape Binding, Hand or Machine Serging, Modern Edge, etc. You can also customize the color of the edge binding for a completely unique look!
Step 4: Enter Rug Quantity and Size
Enter the number of rugs you need and the size. Note: If you need rugs in different sizes, you will need to submit separate quotes for each size.
Step 5: Select Rug Backing
Choose a backing/pad option for your rug. Options include No Backing, Non-Skid Padding for indoor use, Felt Backing for indoor use, and Outdoor Friendly Cushion.
Step 6: Submit Your Quote
Enter additional instructions in the "Comments" box (if needed), and click "Save A Rug" at the bottom of the page.
Step 7: Get Your Quote
After you submit your rug details, you will be assigned a unique Quote Reference Number. Contact us or stop in one of our locations and provide your Quote Reference Number to get pricing for your custom rug from Stanton!
Note: Most custom rugs from Stanton Carpet will be delivered to our store in 4 to 6 weeks. Sorry, but we can not direct ship rugs to customers at this time.
Also See:
Flooring Program
Special-Order Hardwood Flooring
Special-Order Carpet
Tile Program
In-Stock Kitchen Cabinets
Special-Order Kitchen Cabinets
Bathroom Vanity Program
Lighting Program